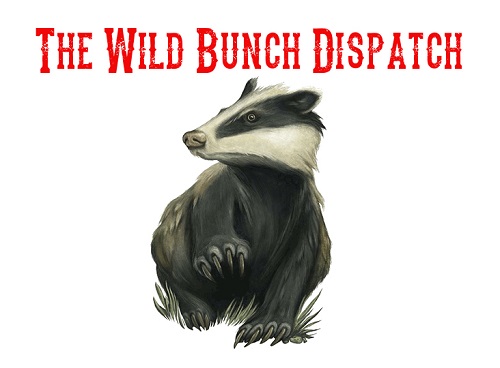 The Q&A portion of the Wild Bunch Dispatch will be held on this page from 6:30pm to 8pm (Mountain Time) today.  Any questions you might have on the 70th issue (Food Sustainability When All The Stores Are Empty) please post here and I will try to answer them to the best of my ability.  Some ground rules:
1) Please stick to the subject matter of the newsletter.
2) This is not a debate forum. If you have some concerns I'm happy to address them, but I can't get into a long circular debate while other people have questions.
3) If I do not respond to your question immediately, don't freak out. I'll get to it, don't worry.
4) Try to keep to one or two questions each time you write a post. Please refrain from essay-long multi-question posts. It is much appreciated.
I will begin discussion at exactly 6:30pm Mountain time.  Looking forward to your questions and thoughts on the Wild Bunch Issue #70.  If you missed out on this discussion you can still subscribe for the next issue and participate.  For more information on how to subscribe, visit the link HERE.
Regards,
Brandon Smith, Founder of Alt-Market.us