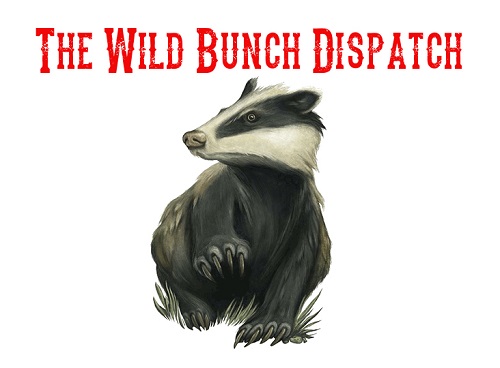 Issue #66 of The Wild Bunch Dispatch, Alt-Market's exclusive newsletter covering concepts and tactics for defeating globalism, is set to be released on November 14th. The Wild Bunch is a place to explore subjects and solutions to centralized tyranny which are rarely if ever covered by the rest of the alternative media. Meaning, we talk about direct action measures along with more passive strategies.
One of the most commonly asked questions by readers is what I think would happen if there was ever a grid down scenario in the US, and of course, when I think such an event might occur? Specific timing would be impossible to predict; I wish I had a crystal ball, but I don't. That said, I have always believed that if a grid down crisis were to be deliberately engineered in the US it would most likely happen in wintertime and during the very coldest months.
Why? Because many people can survive without electricity in the spring and summer given they have the ability to make some simple adaptations. In winter, most people have no clue how they are going to deal with the cold, deal with finding off grid water, deal with iced up or snowed in roads, deal with limited movement and travel, deal with the lack of wild edibles and harder to find game, etc. Everything becomes a hundred times harder in winter, and if the grid goes down, a lot of regular citizens outside of the warmest places will not make it.
However, there are some advantages to life in the winter that many are not aware of, and with a few basic preps and smart tactics getting through this time without grid electricity is much easier. I will be discussing these preps and strategies in-depth in the next issue of The Wild Bunch Dispatch.
Grid Down In Winter? What You Need To Survive
If you have not yet signed up for The Wild Bunch Dispatch and would like to subscribe, visit our SUBSCRIPTION PAGE HERE for more information.
Also, back issues of The Wild Bunch are available to ANYONE for an additional $3 per issue. Just be sure to leave me a note or email when you make your purchase indicating which back issues you would like to purchase. For additional information you can contact me at:
Regards,
Brandon Smith, Founder of Alt-Market.us