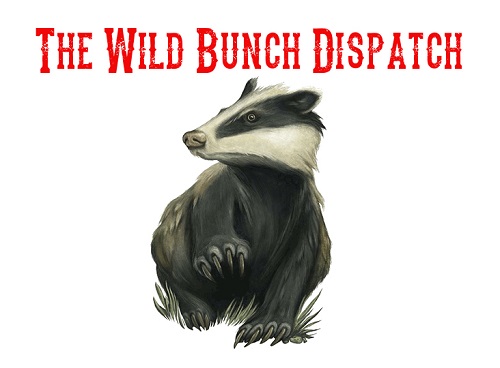 Issue #59 of The Wild Bunch Dispatch, Alt-Market's exclusive newsletter covering concepts and tactics for defeating globalism, is set to be released on July 9th. The Wild Bunch is a place to explore subjects and solutions to centralized tyranny which are rarely if ever covered by the rest of the alternative media. Meaning, we talk about direct action measures, along with more passive strategies.
The ongoing heat wave in the western portion of the US is causing serious concerns over water supplies and agricultural production this summer. Along with restrictions on water resources normally allocated for farming, droughts in general are difficult in normal times, but what happens when this kind of crisis strikes during an economic or social collapse? Let's not forget that human beings die if they go without water for more than 3-4 days.
In the next issue of The Wild Bunch Dispatch, I will outline my personal efforts to become more water independent on the homestead and the tricks and tactics I have come up with. There are also some relatively low cost items that can make your life much easier in terms of water supply during dangerous times. Beyond my own quest, there are numerous water collection strategies that have been used effectively by humans for centuries, even in harsh desert environments. We'll take a look at some of these ancient survival techniques along with some modern measures in Issue #59.
How To Survive Water Shortages During Collapse
If you have not yet signed up for The Wild Bunch Dispatch and would like to subscribe, visit our SUBSCRIPTION PAGE HERE for more information.
Also, back issues of The Wild Bunch are available to ANYONE for an additional $3 per issue. Just be sure to leave me a note or email when you make your purchase indicating which back issues you would like to purchase.  For additional information you can contact me at:
Regards,
Brandon Smith, Founder of Alt-Market.us