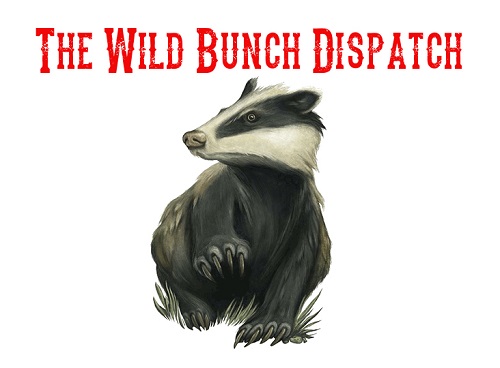 Issue #67 of The Wild Bunch Dispatch, Alt-Market's exclusive newsletter covering concepts and tactics for defeating globalism, is set to be released on November 30th. The Wild Bunch is a place to explore subjects and solutions to centralized tyranny which are rarely if ever covered by the rest of the alternative media. Meaning, we talk about direct action measures along with more passive strategies.
Night vision devices are an often overlooked aspect of preparedness. It's amazing but often true that the average prepper has dozens of rifles and sidearms on hand, many that they might take to the range once a year, but not a single working night vision scope. That is to say, the average survivalist or gun enthusiast will spend tens-of-thousands of dollars on firearms and then avoid night vision because they consider it "too expensive."
Yes, this is ironic, but I think the disparity in priorities is due to the fact that many people have no idea how important seeing at night actually is.
Consider for a moment that the vast majority of crimes happen at night. The vast majority of modern military operations are executed at night. The vast majority of riots and looting happen at night. If you can't see at night you will be vulnerable to the majority of threats during a national crisis or collapse. There are cheaper alternatives that can get you through half of these dangers, but not all of them.
By extension, understanding how night vision and thermal vision actually function is important in understanding how to evade them if you are facing well equipped people who mean you harm. In the next issue of the Wild Bunch Dispatch I will be discussing what I know about the best NV and Thermal devices on the market, less costly alternatives as well as methods for evading and defeating both.
Night Vision And Thermal – Recommended Devices And Evasion Tactics
If you have not yet signed up for The Wild Bunch Dispatch and would like to subscribe, visit our SUBSCRIPTION PAGE HERE for more information.
Also, back issues of The Wild Bunch are available to ANYONE for an additional $3 per issue. Just be sure to leave me a note or email when you make your purchase indicating which back issues you would like to purchase. For additional information you can contact me at:
Regards,
Brandon Smith, Founder of Alt-Market.us