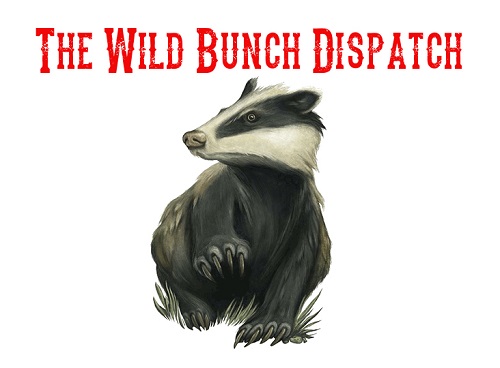 Issue #63 of The Wild Bunch Dispatch, Alt-Market's exclusive newsletter covering concepts and tactics for defeating globalism, is set to be released on September 12th. The Wild Bunch is a place to explore subjects and solutions to centralized tyranny which are rarely if ever covered by the rest of the alternative media. Meaning, we talk about direct action measures along with more passive strategies.
We are entering an era in which the only freedoms we keep will be the freedoms we fight for, and in order to fight against a technocratic tyranny patriots would have to use the proper tactics to adapt to the threat. The obvious answer is asymmetric tactics (guerrilla tactics), but more specifically I believe the methods used by snipers and forward observers will have to be applied extensively in order to defeat a larger or better equipped authoritarian adversary.
In the next issue of The Wild Bunch Dispatch we will be examining the gear, training and techniques needed to master these fields of expertise. Even if you don't ever plan on being in the position of a sniper or forward observer, it's vital to understand their role in community defense and their role in undermining an enemy advance while expending the least amount of resources.
Snipers And Forward Observers – Gear And Tactics For Rebellion
If you have not yet signed up for The Wild Bunch Dispatch and would like to subscribe, visit our SUBSCRIPTION PAGE HERE for more information.
Also, back issues of The Wild Bunch are available to ANYONE for an additional $3 per issue. Just be sure to leave me a note or email when you make your purchase indicating which back issues you would like to purchase.  For additional information you can contact me at:
Regards,
Brandon Smith, Founder of Alt-Market.us