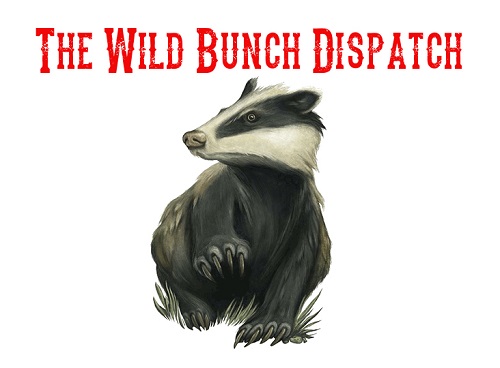 Issue #84 of The Wild Bunch Dispatch, Alt-Market's exclusive newsletter covering concepts and tactics for defeating globalism, is set to be released on October 16th. The Wild Bunch is a place to explore subjects and solutions to centralized tyranny which are rarely if ever covered by the rest of the alternative media. Meaning, we talk about direct action measures along with more passive strategies.
The chance of grid down events and rolling blackouts is growing increasingly likely this winter going into 2023, and sadly the majority of Americans are not set up with even a basic alternative power supply. Without an option to charge batteries, run communications and have light at night your survival prospects will be rather dismal. While some preppers tend to dismiss the need for electronics and electricity, the ability to provide minimal power for basic necessities is a huge advantage that should not be overlooked.
In the next issue of the Wild Bunch, I will discuss two separate power setups that are both relatively affordable – One small and highly portable and one large and somewhat portable. Don't miss this issue, it's a vital one.
Affordable Grid-Down Power Alternatives
SPECIAL REMINDER: Anyone who supports Alt-Market's Action/Horror graphic novel campaign, Mountain Hollow, by donating any amount over $30 or purchasing a book will get 6 MONTHS of Wild Bunch issues for FREE. Read more info on the campaign HERE.
If you have not yet signed up for The Wild Bunch Dispatch and would like to subscribe, visit our SUBSCRIPTION PAGE HERE for more information.
Also, back issues of The Wild Bunch are available to ANYONE for an additional $3 per issue. Just be sure to leave me a note or email when you make your purchase indicating which back issues you would like to purchase. For additional information you can contact me at:
Regards,
Brandon Smith, Founder of Alt-Market.us