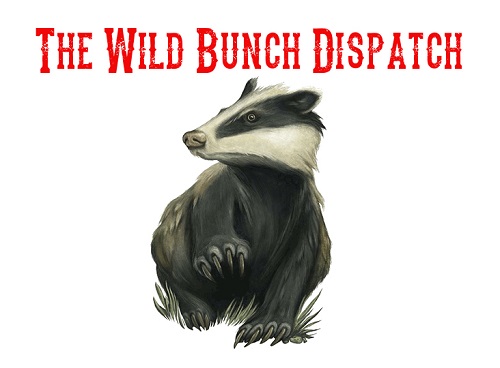 Issue #56 of The Wild Bunch Dispatch, Alt-Market's exclusive newsletter covering concepts and tactics for defeating globalism, is set to be released on May 23rd. The Wild Bunch is a place to explore subjects and solutions to centralized tyranny which are rarely if ever covered by the rest of the alternative media. Meaning, we talk about direct action measures, along with more passive strategies.
Camouflage seems like a simple concept; just throw on some green and brown and go. But sometimes camouflage is the art of blending in, and sometimes it's the art of standing out LESS, and sometimes it's the art of appearing harmless when you are dangerous, or appearing dangerous when you have been weakened.
There are new technologies which supposedly make camouflage useless in combat situations, but this is not true; all technologies can be defeated with basic low tech solutions. Any device that is sensitive enough to micro-focus and identify a single combatant in a battle-space can be tricked into thinking it is seeing combatants everywhere that are not really there. From thermal vision to IR to backscatter radar to lidar scanning drones, there is a lot of hype surrounding this tech that is mostly hot air. They can all be defeated.
In the next issue of the Wild Bunch we will be talking about a wide spectrum of camouflage techniques, tactics, and methods for hiding people, dwellings or weapons in plain sight.
How To Camouflage Everything
If you have not yet signed up for The Wild Bunch Dispatch and would like to subscribe, visit our SUBSCRIPTION PAGE HERE for more information.
Also, back issues of The Wild Bunch are available to ANYONE for an additional $3 per issue. Just be sure to leave me a note or email when you make your purchase indicating which back issues you would like to purchase.  For additional information you can contact me at:
Regards,
Brandon Smith, Founder of Alt-Market.us