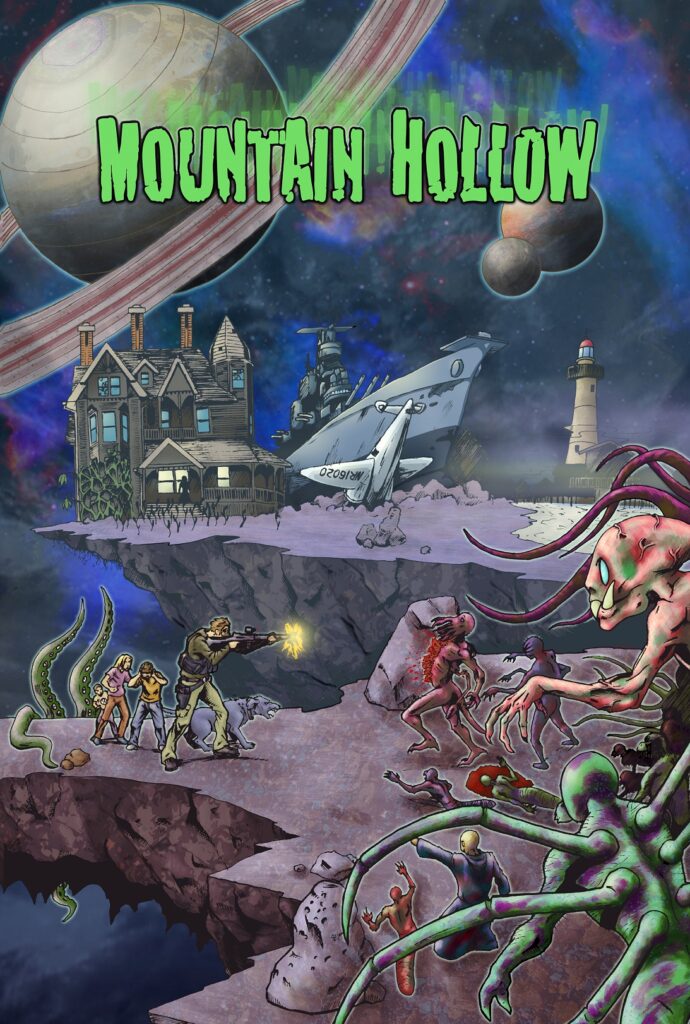 Time is running out to support Alt-Market's anti-woke graphic novel project. If you would like to participate, there is one week left on the Indiegogo campaign!
Alt-Market is working to produce a freedom friendly graphic novel with a survivalist hero, but we need your help to make it happen. I am offering FREE ISSUES of the Wild Bunch Dispatch survival newsletter to anyone who purchases the graphic novel for $25 and to anyone that makes a donation larger than $25 to the Indiegogo campaign. Read more about that offer HERE.
It might not seem like much yet, but the world needs more liberty minded creators to make content that refuses to bow to the leftist mob. This is a single project, but combined with the efforts of hundreds or maybe even thousands of other creators, we can make a difference and take our culture back.
Mountain Hollow is an action/horror story about a man who faces an impossible threat and decides to take matters into his own hands to stop it. To become a backer for the campaign, go to our Indiegogo page HERE. I thank you for your patronage.
Regards,
Brandon Smith
brandon@alt-market.com