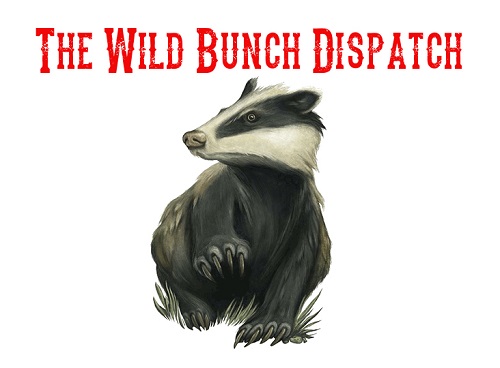 Issue #61 of The Wild Bunch Dispatch, Alt-Market's exclusive newsletter covering concepts and tactics for defeating globalism, is set to be released on August 12th. The Wild Bunch is a place to explore subjects and solutions to centralized tyranny which are rarely if ever covered by the rest of the alternative media. Meaning, we talk about direct action measures, along with more passive strategies.
It may seem like the time before conflict and economic crisis is limited, and it is, but this does not mean there is not still opportunity for relocation of freedom minded individuals and families away from blue counties and states that are hell bent on medical tyranny. I believe this subject is a vital one right now because many Americans are finally realizing that the government has no intention of stopping the covid lockdowns and mandates, and they will eventually try to impose vaccine passports on a large scale on the bulk of the population. The time for preparation is winding down and the time for action is drawing near.
Relocation is the first and best step towards maintaining your freedom and security in the event that you are living in a leftist region. In the next issue of the Wild Bunch I will be looking at the state of the great conservative migration in summer 2021 and how it is likely to progress. I will also examine the current housing market and a selection of state economies for clues as to where you will find the most liberty and the chance for a rural or semi rural property. Finally, we will discuss the logic behind relocation in terms of the fight that's ahead of us.
It Is Not Too Late To Relocate To A Free State Or County
If you have not yet signed up for The Wild Bunch Dispatch and would like to subscribe, visit our SUBSCRIPTION PAGE HERE for more information.
Also, back issues of The Wild Bunch are available to ANYONE for an additional $3 per issue. Just be sure to leave me a note or email when you make your purchase indicating which back issues you would like to purchase.  For additional information you can contact me at:
Regards,
Brandon Smith, Founder of Alt-Market.us