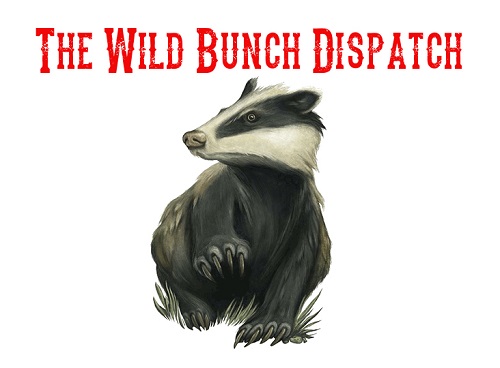 Issue #77 of The Wild Bunch Dispatch, Alt-Market's exclusive newsletter covering concepts and tactics for defeating globalism, is set to be released on May 30th. The Wild Bunch is a place to explore subjects and solutions to centralized tyranny which are rarely if ever covered by the rest of the alternative media. Meaning, we talk about direct action measures along with more passive strategies.
It's clear at this point in the Reset end game that the globalists have decided their only option is to try to ban the sale of military grade weapons or confiscate guns outright. Their covid agenda failed, and now they have to remove the main obstacle that stopped them in the US. They have openly admitted this intention on numerous occasions this past week. This does not mean they will be successful, only that they will make the attempt. How the public responds to such a maneuver will greatly determine the outcome. If enough people say no, then it's not going to happen.
In the meantime, expect a wide array of attacks on the 2nd Amendment BEFORE the November elections. There is little chance of any gun laws being passed if there is a red sweep this year. Beyond that, there is a number of executive orders than Joe Biden might try. In the next issue of the Wild Bunch, we'll discuss what is probably going to happen next in the fight for our right to self defense. Not only that, but I will also give my list of top items that the gun grabbers will try to ban or restrict and what items to buy before a major gun rush starts.
Gun Grabbers – What Tactics Will They Use And What Firearms Should You Buy Before The Rush?
If you have not yet signed up for The Wild Bunch Dispatch and would like to subscribe, visit our SUBSCRIPTION PAGE HERE for more information.
Also, back issues of The Wild Bunch are available to ANYONE for an additional $3 per issue. Just be sure to leave me a note or email when you make your purchase indicating which back issues you would like to purchase. For additional information you can contact me at:
Regards,
Brandon Smith, Founder of Alt-Market.us