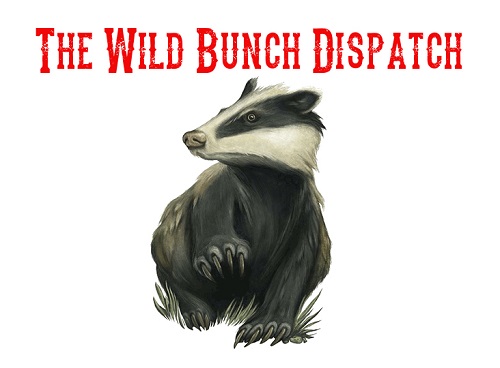 Issue #53 of The Wild Bunch Dispatch, Alt-Market's exclusive newsletter covering concepts and tactics for defeating globalism, is set to be released on April 11th. The Wild Bunch is a place to explore subjects and solutions to centralized tyranny which are rarely if ever covered by the rest of the alternative media. Meaning, we talk about direct action measures, along with more passive strategies.
The rush by Americans to prep in 2020 was unprecedented, and it has continued well into 2021. Biden's executive orders on gun control have no teeth, but he continues to threaten gun grabbing legislation and this has caused a public raid on firearms related goods and gear. Many items are gone from stores and websites, and they might never come back again. Some pieces of equipment are about to disappear. What gear is still left on the market for preppers to purchase, and is any of it worth the high prices?
In the next issue of the Wild Bunch I will give my two cents on the marketplace today and which pieces of kit are worth your time and money. If you are late to the game on prepping and your are trying to catch up, then this will be a very important overview for you. If you are a longtime prepper with all your gear ready to go, this analysis will also benefit you because it will outline all the items that are becoming hot barter commodities. Don't miss it!
Guns And Gear In 2021 – What's Left Worth Buying?
If you have not yet signed up for The Wild Bunch Dispatch and would like to subscribe, visit our SUBSCRIPTION PAGE HERE for more information.
Also, back issues of The Wild Bunch are available to ANYONE for an additional $3 per issue. Just be sure to leave me a note or email when you make your purchase indicating which back issues you would like to purchase. For additional information you can contact me at:
Regards,
Brandon Smith, Founder of Alt-Market.us