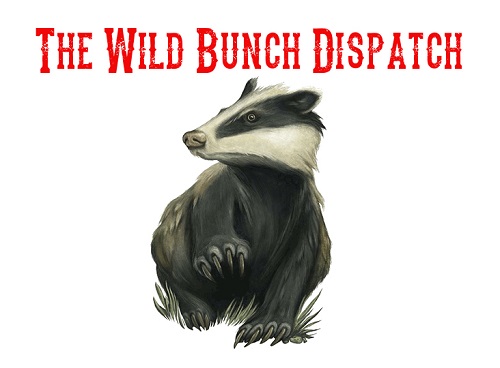 Issue #44 of The Wild Bunch Dispatch, Alt-Market's exclusive newsletter covering concepts and tactics for defeating globalism, is set to be released on December 4th. The Wild Bunch is a place to explore subjects and solutions to centralized tyranny which are rarely if ever covered by the rest of the alternative media. Meaning, we talk about direct action measures, along with more passive strategies.
In the next issue of the Wild Bunch we will be going back to the ever important subject of preparedness. Right now there is an attempt being made by the establishment to institute another wave of lockdowns, and if they are successful in a large number of states the US economy will not survive much longer. On top of all this, we should expect the supply chain to take another hit and certain items to start disappearing.
I have also been tracking the surge in buying of common prepper gear and tools and there is definitely a shortage of certain items that we need to make note of. Buying these items now may save you a great deal of money in the future as prices continue to rise due to high demand and low supply.
Be sure to check out Issue #44 of the Dispatch for a list of high value supplies that may be gone within the next few months…
Preps You Need To Stock Right Now Before They're Gone
If you have not yet signed up for The Wild Bunch Dispatch and would like to subscribe, visit our SUBSCRIPTION PAGE HERE for more information.
Also, BACK ISSUES of The Wild Bunch are available to ANYONE for an additional $3 per issue. Just be sure to leave me a note or email when you make your purchase indicating which back issues you would like to purchase.  For additional information you can contact me at:
Regards,
Brandon Smith, Founder of Alt-Market.us