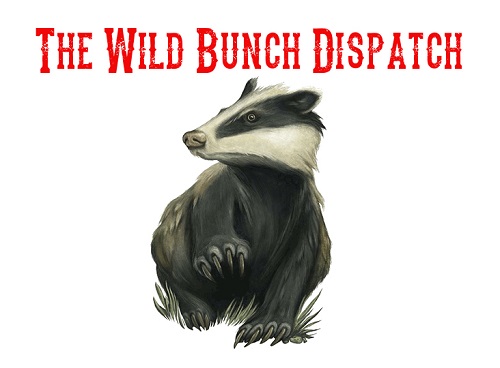 Issue #54 of The Wild Bunch Dispatch, Alt-Market's exclusive newsletter covering concepts and tactics for defeating globalism, is set to be released on April 25th. The Wild Bunch is a place to explore subjects and solutions to centralized tyranny which are rarely if ever covered by the rest of the alternative media. Meaning, we talk about direct action measures, along with more passive strategies.
Communication is an integral part of rebellion against tyranny, there is no way around it. If you cannot spread facts and information and if you cannot argue your principles to others then momentum for freedom starts to shut down. Beyond that, if you are in the midst of a totalitarian take over and you need to fight, you must be able to share intel with your allies, and you need to be able to do it with some assurance that the enemy cannot immediately listen in or decode everything you are saying.
There are a host of options for secure comms, some of them internet based, some of them digital and some of them analog. In the next issue of The Wild Bunch Dispatch, I will be sharing what I know about radio and internet communication and the methods that seem to work best for keeping your messages safe from prying eyes – at least for a time. There will also be an examination of short range security and combat comms vs. long range intel comms.
Don't miss this one! This is perhaps the most important life saving knowledge a prepper or liberty champion can study.
Secure Communications In An Age Of Surveillance
If you have not yet signed up for The Wild Bunch Dispatch and would like to subscribe, visit our SUBSCRIPTION PAGE HERE for more information.
Also, back issues of The Wild Bunch are available to ANYONE for an additional $3 per issue. Just be sure to leave me a note or email when you make your purchase indicating which back issues you would like to purchase.  For additional information you can contact me at:
Regards,
Brandon Smith, Founder of Alt-Market.us