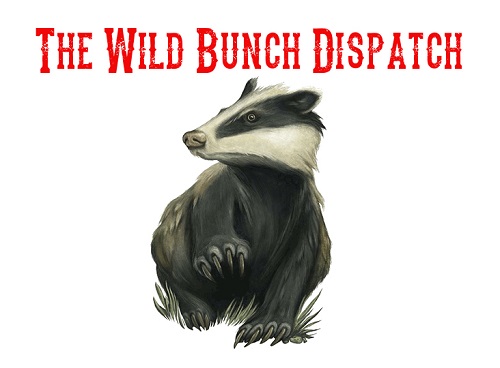 Issue #47 of The Wild Bunch Dispatch, Alt-Market's exclusive newsletter covering concepts and tactics for defeating globalism, is set to be released on January 16th. The Wild Bunch is a place to explore subjects and solutions to centralized tyranny which are rarely if ever covered by the rest of the alternative media. Meaning, we talk about direct action measures, along with more passive strategies.
In the next issue of the Wild Bunch Dispatch we will be looking at the concept of secession, including secession through history and the consequences and advantages it entails. There are those that think separation is the same as "running away" from the enemy, but there are numerous strategic purposes to breaking free from totalitarian elements of our population and starting fresh. There are also many dangers which need to be understood before moving forward.
With an oppressive Biden presidency apparently around the corner and the globalist Reset agenda about to shift into high gear, conservatives must consider the possibility that changing the system from within is not going to work and will NEVER work. It is time to embrace more aggressive and independent solutions before we lose what freedoms we have left.
Separation And Secession – The Path Forward
If you have not yet signed up for The Wild Bunch Dispatch and would like to subscribe, visit our SUBSCRIPTION PAGE HERE for more information.
Also, BACK ISSUES of The Wild Bunch are available to ANYONE for an additional $3 per issue. Just be sure to leave me a note or email when you make your purchase indicating which back issues you would like to purchase.  For additional information you can contact me at:
Regards,
Brandon Smith, Founder of Alt-Market.us