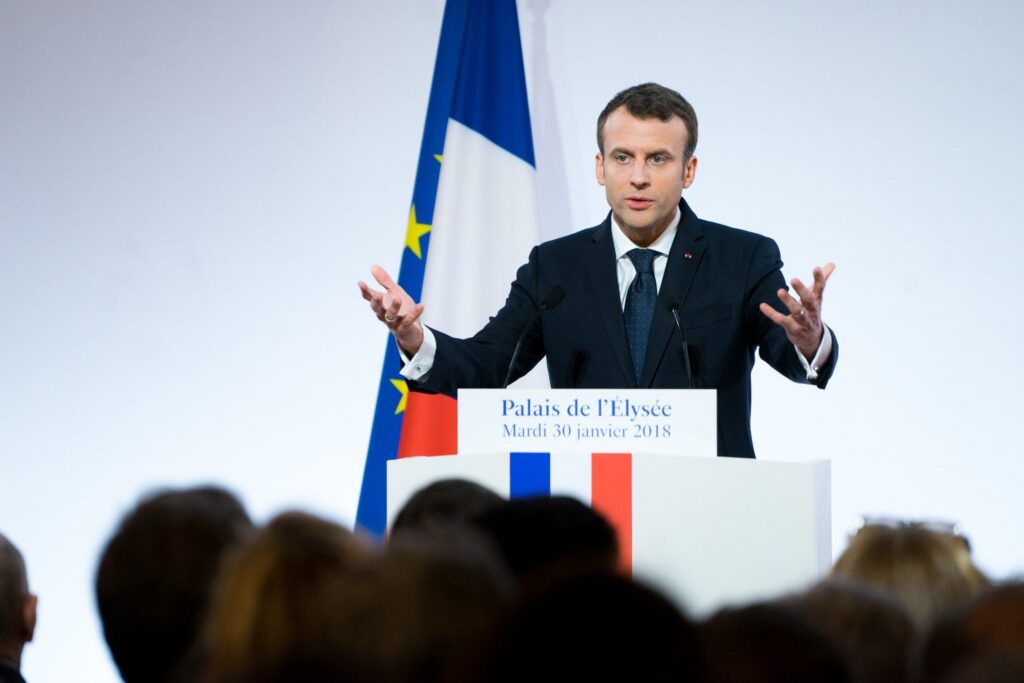 This article was originally published at PFW News
Both French President Emmanuel Macron and German Chancellor Angela Merkel announced fresh lockdowns of their citizens on Wednesday.
France will head into the new lockdown starting Friday under which citizens can only leave home to go to work, to go to school, for a medical appointment, to give assistance to loved ones, for essential shopping or for physical exercise, as DW reports.
The latest restrictions also include (courtesy of DW):
Travel between regions is banned
Bars, restaurants and nonessential businesses will be closed
Work must be done remotely wherever possible
Universities and higher education will mostly be taught online
International borders will be largely closed
What will be allowed:
Schools will remain open
Essential businesses will remain open
Most public services will remain open
Factories, farms and construction sites can continue work
EU borders will remain open
French citizens can return from overseas
Retirement homes can accept visits
Funerals are still possible
The lockdown in France is expected to last until December 1st with a reassessment occurring 15 days in.
French bureaucrats recorded 523 virus-related deaths on Tuesday, bringing the country's overall death toll to 35,541.
French President Macron would say on Wednesday:
We are now overwhelmed by the sudden acceleration of the epidemic, by a virus that seems to be gaining strength as temperatures drop. All of us in Europe are surprised by the evolution of the virus. Some countries have taken tougher measures earlier, but we are all at the same point. Whatever we do now, 9,000 patients will be in intensive care by mid-November. We are now organising to deal with this.Whatever we do now, 9,000 patients will be in intensive care by mid-November

In this context, my responsibility is to protect all French people and despite the controversies, despite the difficulties of the decisions to be taken, I fully assume this responsibility before you.
Meanwhile, in Germany, Chancellor Angela Merkel agreed to imposing "partial" lockdown measures that will shutdown of restaurants, bars, cinemas, theaters and other leisure facilities from November 2-30.
"We need to take action now," Merkel said. "Our health system can still cope with this challenge today, but at this speed of infections it will reach the limits of its capacity within weeks."
Merkel's finance minister tweeted Wednesday:
November will be a month of truth. The increasing number of infections is forcing us to take tough countermeasures now to avoid the second #Corona – Break the wave – with targeted and temporary measures, including effective financial aid for the industries concerned.#FlattenTheCurve
Der November wird ein Monat der Wahrheit. Die steigenden Infektionszahlen zwingen uns, jetzt hart gegenzusteuern, um die zweite #Corona-Welle zu brechen – mit gezielten und befristeten Maßnahmen, inklusive wirksamer Finanzhilfen für die betroffenen Branchen. #FlattenTheCurve

— Olaf Scholz (@OlafScholz) October 28, 2020
Germany's disease control agency said a record 14,964 new confirmed cases were recorded across the country in the past day, bringing the national total to 449,275.
The decision for new lockdown measures comes just weeks after World Health Organization envoy Dr. David Nabarro cautioned the world: "We in the World Health Organization do not advocate lockdowns as the primary means of control of this virus," WHO envoy Dr. David Nabarro said in early October.
The only time we believe a lockdown is justified is to buy you time to reorganize, regroup, rebalance your resources, protect your health workers who are exhausted, but by and large, we'd rather not do it.
WATCH: Dr David Nabarro, the WHO's Special Envoy on Covid-19, tells Andrew Neil: 'We really do appeal to all world leaders: stop using lockdown as your primary control method'. Watch the full interview here: https://t.co/XLdaedsKVS #SpectatorTV @afneil | @davidnabarro pic.twitter.com/1M4xf3VnXQ
— The Spectator (@spectator) October 9, 2020
Nabarro would chillingly add that:
Lockdowns just have one consequence that you must never, ever belittle, and that is making poor people an awful lot poorer.
As we reported earlier, lockdown measures are going to extremes in many parts of Europe with UK police now saying they will intervene in Christmas celebrations that violate social distancing orders issued by government.
Anti-lockdown demonstrations have recently broke out in the UK, Poland, and Italy.
After 8 long years of ultra-loose monetary policy from the Federal Reserve, it's no secret that inflation is primed to soar. If your IRA or 401(k) is exposed to this threat, it's critical to act now! That's why thousands of Americans are moving their retirement into a Gold IRA. Learn how you can too with a free info kit on gold from Birch Gold Group. It reveals the little-known IRS Tax Law to move your IRA or 401(k) into gold. Click here to get your free Info Kit on Gold.