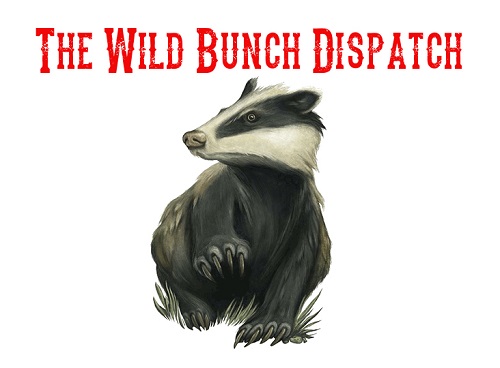 Issue #86 of The Wild Bunch Dispatch, Alt-Market's exclusive newsletter covering concepts and tactics for defeating globalism, is set to be released on November 21st. The Wild Bunch is a place to explore subjects and solutions to centralized tyranny which are rarely if ever covered by the rest of the alternative media. Meaning, we talk about direct action measures along with more passive strategies.
The availability of armor in US civilian markets is a rare feature of 2nd Amendment society and not something most people in the world have access to. However, the ability to defeat armor, whether it's body armor or armor on a vehicle, is another matter. Newly produced armor piercing ammo is not allowed in the US. There are indeed legally available options for punching through almost any armored opponent, but you have to get a little creative and utilize legal loopholes in ATF rules. I will explain what is legal and what is not in terms of defeating armor in the next issue of the Wild Bunch Dispatch.
Civilian Legal Tools For Defeating Armor
If you have not yet signed up for The Wild Bunch Dispatch and would like to subscribe, visit our SUBSCRIPTION PAGE HERE for more information.
Also, back issues of The Wild Bunch are available to ANYONE for an additional $3 per issue. Just be sure to leave me a note or email when you make your purchase indicating which back issues you would like to purchase. For additional information you can contact me at:
Regards,
Brandon Smith, Founder of Alt-Market.us