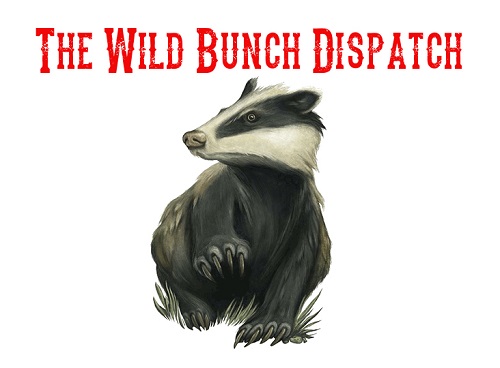 Issue #82 of The Wild Bunch Dispatch, Alt-Market's exclusive newsletter covering concepts and tactics for defeating globalism, is set to be released on September 9th. The Wild Bunch is a place to explore subjects and solutions to centralized tyranny which are rarely if ever covered by the rest of the alternative media. Meaning, we talk about direct action measures along with more passive strategies.
The possibility of a grid down scenario in which energy resources are diminished or greatly reduced is becoming more and more likely within the next couple of years. An massive energy crisis is brewing in Europe right now, with Russia completely cutting off all natural gas supplies through the Nord Stream 1 pipeline. This means that Europe will be vacuuming up oil, gas, coal and anything else they can get their hands on through the global market, driving up prices and reducing supplies for other nations, including the US.
Stagflationary problems and supply chain issues persist. As always, we have to prepare for the worst case scenario; which means getting ready for rolling blackouts in the worst weather conditions as well as business shutdowns. In the next issue of the Wild Bunch Dispatch I will be discussing my own preps when it comes to this scenario. There are ten measures in particular that I think everyone should take if they hope to survive grid down conditions for long periods of time. Don't miss out on this issue, it's an important one.
Ten Preps That Will Save Your Life During A Grid Down Event
If you have not yet signed up for The Wild Bunch Dispatch and would like to subscribe, visit our SUBSCRIPTION PAGE HERE for more information.
Also, back issues of The Wild Bunch are available to ANYONE for an additional $3 per issue. Just be sure to leave me a note or email when you make your purchase indicating which back issues you would like to purchase. For additional information you can contact me at:
Regards,
Brandon Smith, Founder of Alt-Market.us